Prego! Ragù!
Summa Spicy A-Meatballs!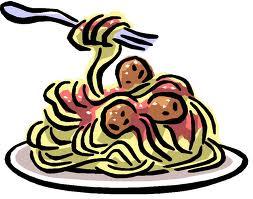 Scales of Justice Lions
October 16, 2016
4:00-630
17th Annual Spaghetti Feed
and Fifth Meatball Cook-Off to benefit local charities
Join Scales of Justice Lions in their quest to find the Perfect Meatball and raise money for local charities. Enter your perfect meatball and let the judges decide who makes the best meatballs.
Enter for a chance to win the Scales of Justice Lions
Summa Spicy Meatball Cook-Off Trophy!
$$ Cash Prizes $$
Contact sojlions@gmail.com or (408) 641-0765 to enter.
First ten contestants will receive a Cookoff Chef's Hat
Contestants must bring at least 40 meatballs -- precooked, with sauce -- where they will be reheated and judged on the basis of taste, size, texture, sauce, and overall quality. You can use your imagination in preparing and presenting your meatballs, but please - no tofu, veggie or freeze-dried meatballs! This is, after all, a MEATball cook-off. .
Cambrian Park United Methodist Church
1919 Gunston Way.
San Jose, CA
$20 Adults / $10 Kids under 10
For more details and to buy tickets on line
All you can eat "Bini's" style Spaghetti with Special Sauce by DH and Bold Knight,
Italian Sausages, Salad, Garlic Bread, Dessert - and of course, Meatballs!
Raffle, Silent Auction
All proceeds to benefit our local community such as vision screening for kids, Lions Eye Foundation, Guide Dogs for the Blind, Canine Companions, Backpacks for Kids, Teddy Bears on Patrol -
and more!