Please Visit the Olympia Host Lions Club
Let's get to know each other!
Olympia Host Lions Club has been serving the Olympia area since 1935.
If you think you might like to help make life better for thousands of people in Olympia and around the world, explore this site, come to a meeting, sneak a peak at our Facebook page, or join us for a project.
Get more information - call the Olympia Host Lions EyeLine today - 360 790-8667
During the Covid-19 Pandemic closures, we will be meeting virtually via Zoom. Give us a call to learn how you can join in for our meeting any Tuesday at noon.
Be Part of Something Big!
Olympia Host Lions Club is part of Lions Clubs International, the world's largest service organization.
Lions meet the needs of local communities and the world every day because we share a core belief - to serve our community.
Lots to Do - Choose Something You Like!
In 1925, Helen Keller challenged the Lions to be her Knights of the Blind in the battle against darkness - and Lions have been working to meet that challenge ever since. We do vision screening for students, provide exams and glasses for those in need, helped to eradicate river blindness and work to prevent diabetes and macular degeneration. Our Lions Eyeglass Recycling Center sends thousands of pairs of glasses around the world each year, to provide sight for people in developing countries.
In addition, we manage a whole range of interesting projects.
Camp Leo for Children with Diabetes.

Sensory Garden at the Port of Olympia

Partner with the PARC Foundation and local schools to clean up local parks for Earth Day.

Fund hearing aids for those most in need.

Feed people who are hungry.

Help our local youth, like buying snacks for a homework club or presenting dictionaries to every third grader in the Olympia and Griffin school districts.
As you can see, it is easy to find a project you will enjoy. And make some new friends too. Come make a difference with the Lions!
Learn more about our service projects on the

Club Projects page
.
We are Steamboat Peninsula Lions Too
While Olympia Host Lions serve all the greater Olympia area, our Steamboat Peninsula branch was formed specifically to serve the needs of the Steamboat peninsula - Steamboat Island, Carlyon Beach, Gravelly Beach, Oyster Bay, Sunrise Beach, Madrona Beach.
Steamboat Lions meet monthly at the Griffin Fire Station. (Meeting now online - call for more info.)
Steamboat Lions focus their attention on eye screening at Griffin, care of Frye Cove park, preventing hunger for local residents, diabetes prevention, and meeting needs of local children.
Call to talk with a Steamboat Lion about joining this active group. 360 790-8667.
667.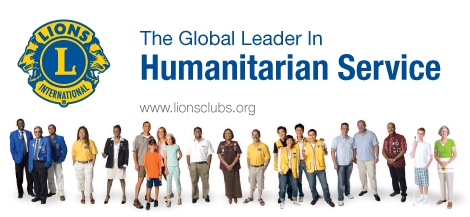 Lions have a dynamic history. Founded in 1917, we are best known for fighting blindness, but we also volunteer for many different kinds of community projects - including caring for the environment, feeding the hungry and aiding seniors and the disabled.
Lions give sight. By conducting vision screenings, equipping hospitals and clinics, distributing medicine and raising awareness of eye disease, Lions work toward their mission of providing vision for all. We have extended our commitment to sight conservation through countless local efforts and through our international SightFirst Program, which works to eradicate blindness.
Lions serve youth. Our community projects often support local children and schools through scholarships, recreation and mentoring. Internationally, we offer many programs, including the Peace Poster Contest, Youth Camps and Exchange and Lions Quest.

Our Leo Program provides the youth of the world with an opportunity for personal development through volunteering. There are approximately 144,000 Leos and 5,700 Leo clubs in more than 140 countries worldwide.
Lions award grants. Since 1968, the Lions Clubs International Foundation (LCIF) has awarded more than US$700 million in grants to support Lions humanitarian projects around the world.
Lions are trusted partners. In a Financial Times study, LCIF was named the number one nongovernmental organization with which to partner - and regularly receives a 4Star rating from Charity Navigator.
Lions help during disasters. Together, our Foundation and Lions are helping communities following natural disasters by providing for immediate needs such as food, water, clothing and medical supplies – and aiding in long-term reconstruction.
Lions are active. Our motto is "We Serve." Lions are part of a global service network, doing whatever is necessary to help our local communities.
For more about Lions Clubs International, go to www.lionsclubs.org
Lions Clubs International is the world's largest service club organization with more than 1.4 million members in approximately 46,000 clubs in more than 200 countries and geographical areas around the world.