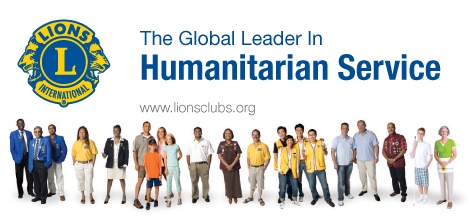 Welcome to the Blandon Lions Club!
The Blandon Lions Club became a Charter in 1956. The Club was sponsored by the Muhlenberg Lions Club.
We are currently at 41 members and growing! We are constantly spreading the word about the Lions Mission to the community and beyond.
We join in many of the local parades with our 1948 Lions Chevy Pickup Truck along with our own free community events throughout the year, such as the Halloween Frolic and Music in the Grove.
We have annual fundraising events, such as a Car, Tractor and Motorcycle Show, a Sandwich Sale and a Chicken BBQ fundraiser.
We installed an Eye Glass Collection bin at our local township office where hundreds and hundreds of eye glasses are collected annually.
We award annual scholarships to the Fleetwood High School Seniors along with Lion family members who are eligible.
We supply those in need of medical equipment - such as walkers, wheelchairs, bath seats, commodes, and hospital beds for as long as they are needed.
On a local level, we donate to the Fire Department, Fire Police, Ambulance, Girls Softball and Safe Graduation.
The Club meets the 2nd and 4th Monday - 6:30pm - September through June at the Trinity Bible Fellowship Church and June through August at Maier's Grove, Blandon.
For further information, please contact us at BlandonLionsClub@gmail.com or on Facebook - Blandon Lions Club.
Lions Clubs International is the world's largest service club organization with more than 1.4 million members in approximately 46,000 clubs in more than 200 countries and geographical areas around the world.