PONDEROSA LIONS CLUB GOES INTERNATIONAL
ON LCI'S PRESIDENT JOE PRESTION THEME 'STRENGTHEN THE PRIDE' YOU-TUBE PROMO VIDEO
CLICK ON THIS LINK TO VIEW THE 10.5 MINUTE VIDEO:
http://www.lionsclubs.org/EN/news-and-events/lions-news-network/videos.php?id=gBiHc5
TOOTH FAIRY GOES INTERNATIONAL BY BEING FEATURED IN
THE JANUARY, 2014 ISSUE OF LCI'S MONTHLY LIONS MAGAZINE.
SEE THE LIONS CLUB 'TOOTH FAIRY' IN ACTION BY CLICKING
ON THIS WEBSITE:
http://www.ponderosalionsclub.com/Tooth_Fairy_Tales_2014-2015.html
OVERGAARD PONDEROSA LIONS CLUB 'TOOTH FAIRY' CHILDREN'S DENTAL HEALTH AWARENESS PROGRAM FILMED BY LCI FOR FUTURE USE BY 2014-2015 LIONS CLUB INTERNATIONAL PRESIDENT JOE PRESTON FROM ARIZONA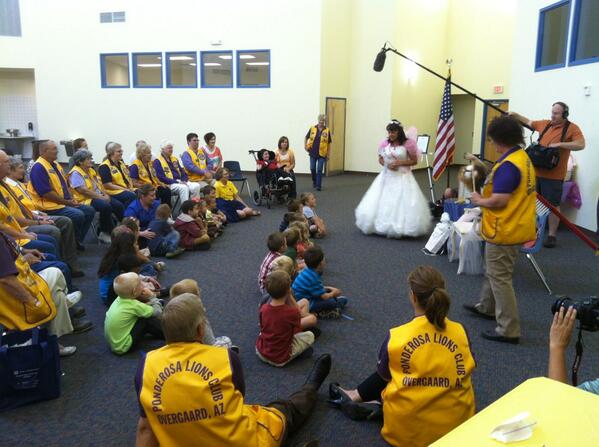 Communities Served: Heber, Overgaard, Forest Lakes in Arizona
The latest newsletter is now available here to read.
Lions Clubs International is the world's largest service club organization with more than 1.4 million members in approximately 46,000 clubs in more than 200 countries and geographical areas around the world.