updated 10-23-14
WASHINGTON
LIONS CLUB
PO Box 541, Washington, PA 15301
The club was chartered 1927, and sponsored by the downtown Pittsburgh Lions Club. There were only three Lions clubs in existence in Western Pennsylvania then, Pittsburgh, Donora and McKeesport.
Chartered August 10, 1927
THE OLDEST CLUB IN THE DISTRICT
Club Motto: Honesty, Integrity, Charity
Multiple District 14
Meet the 2nd and 4th Wednesday 6 pm
Tower Restuarant
680 W Chestnut St
Washington, Pa
(724) 338-8923
---
---
Upcoming Events
o Nov. 12, 6pm: Tour of Caterpillar in Houston with tent. Dinner at Beachie's still tbaà Organizer Hans.
o Nov.16, 12pm: At Adams Pine Creek on W. Chestnut. Joint Service Club meeting.
o Nov. 26: No meeting in consideration of Thanksgiving on Nov. 27
o Dec. 10: 6pm. Lions X-Mas Party. Location to be either the Ramada Inn or the new Napoli Restaurant on Rt. 19/Race Track Road
o Jan. 14: At Towers. Program about "Domestic Violence" Organizer Sue McNally.
Jan. 28: At Towers. DG Jim Ott from the Scenery Hills Lions Club will visit à Organizer Jim Balent
Lemonade Stand-Farmers Market
DUE TO VERY LIMITED TRAFFIC KING LION HANS HAS DECIDED TO END THE LEMONADE STAND FOR THE YEAR. WE HAVE BEEN INFORMED THAT THE ROOF WILL BE UP FOR NEXT YEAR WHICH WILL MEAN LESS SET UP. MORE TO FOLLOW.
THANK YOU TO THE MEMBERS WHO VOLUNTEERED FOR THE LEMONADE STAND THIS YEAR AND AN EXTRA SPECIAL THANK YOU TO HANS AND ROBERT KENDALL.
Misc.
JOINT SERVICE CLUB LUNCHEON COMING UP IN NOVEMBER. DATE TO FOLLOW
OUR CLUB HAS MADE A DONATION OF $7,500.00 TO THE LEADER DOG KENNEL RESTORATION.
.WANT TO JOIN OUR CLUB
Click here for more information
What DO We Do
Fund Raising: 100% of funds raised goes to Charity
Selling Lions Brooms at West Washington Hardware

Selling garbage bags at Dependable Electric

Selling Lions Toaster tongs

Lemonade stand at Summer Farmers Market

Selling Koeze's Nut products at Christmas
Service and Fun Activity
Award $1000 scholarships to three local high school graduates

Host club members at summer Steak Fry

Host a Pony World Series Team for a picnic

Sell concessions for Pony Baseball at the Lion John Duskey Concession Stand at the Pony World Series

Sponsors of W&J Lions Club

Sponsor 3 campers each year to Beacon Lodge

Donate to 2000 Turkey Fund

Maintain the Lions Pavilion at Washington Park

Give 4 awards to Washington Park School

Enter the Lions Float in Washington City Christmas Parade

Support the City Mission

Support Boy Scouts

Support Teen Challenge

Support Leader Dog and Puppy Dog Programs

Partner with The Washington Wild Things Professional Baseball Team to support the Washington Food Bank

Support Washington County Community Foundation

Donate to eye, cure for cancer, hearing and diabetes research

Collected 25359 used glasses since 2004 and sent them for repair and reuse.
What all Lions DO
1,360,121 Million Members in 2014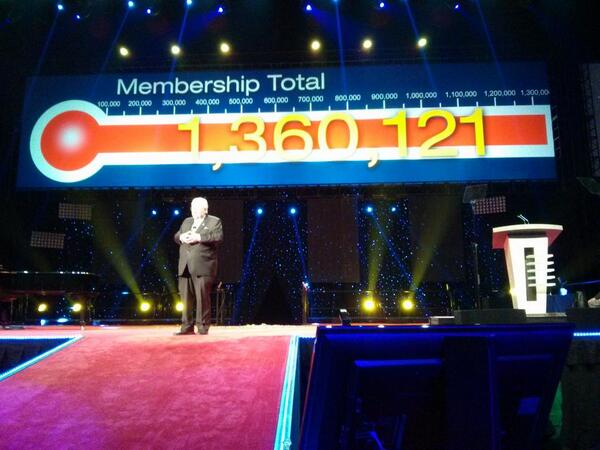 Lions Clubs – Ready to Help, Worldwide
Whenever a Lions club gets together, problems get smaller. And communities get better. That's because we help where help is needed – in our own communities and around the world – with unmatched integrity and energy.
The World's Largest Service Club Organization
Our 46,000 clubs and 1.3 million members make us the world's largest service club organization. We're also one of the most effective. Our members do whatever is needed to help their local communities. Everywhere we work, we make friends. With children who need eyeglasses, with seniors who don't have enough to eat and with people we may never meet.
Learn More About Lions Clubs
See the latest information from District 14-M:
http://www.district14mlions.com/news.html
In 1925, Helen Keller challenged Lions to become "knights of the blind in the crusade against darkness." And we accepted. Today, sight programs remain one of our defining cause
Selling Premium Quality Garbage Bags at
724) 225-4890
221 Ridge Ave, Washington, PA 15301
Selling brooms at West Washington Hardware
485 West Chestnut Street Washington, PA 15301
(724) 225-0910
Brooms are made in Freeport. Pa. USA
Left is porch/sidewalk broom $12, right is kitchen broom $10
Brooms last a lifetime and monies from sold brooms helps eradicate blindness
Red handled kids broom and whisk broom: $5
Lions sell toaster tongs
we
b counter
The Yellow Vests Reprise
Lions Clubs International is the world's largest service club organization with more than 1.3 million members in approximately 45,000 clubs in more than 200 countries and geographical areas around the world.