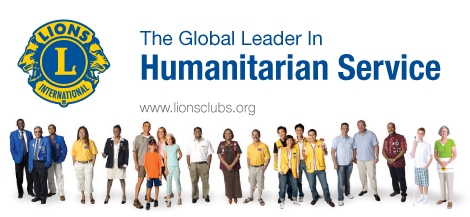 "We have our bedroom back!" says Lion Nicki Krafft. The Mesa SSV Lions have supported the Christmas Stocking Project by collecting cereal bars to be distributed in the stockings the Project will make available to needy kids over the Holidays. Lion NIcki says 2,379 bars were collected, falling short of goal, but impressive nonetheless, and now they are gone from her bedroom and in the hands of the project director.
"Unfortunately, some children have no lunch over the two weeks that school is out, and this is an effort on our part to fill in for them," according to Nicki. The Lions are focusing on just one part of the Project, which will also be providing beanie babies, soap, toothbrushes, fabric for the actual stockings, greeting cards, and other supplies suitable for the children.
Carol was more than appreciative when she picked up the bars. "Thank you, thank you, thank you! I can't believe the Lions!" She was "blown away" by the amount we collected. Nicki has been stopped on her daily walks around SSV to be commended by residents that "What we are doing is a wonderful thing!" She says the Lions have also been blessed in reply emails when she has sent notice of the project to residents. Congratulations to Nicki, the Lions, and SSV for all they do to contribute.
Google "Christmas Stocking Project" to learn more about the project, which has been a mission of many local women, and go to "The Buzz at Mesa SSV" on our website - http://www.e-clubhouse.org/sites/mesa_sunland_springs_village/page-7.php.
---
---
Be a Part of Something that Matters
Lions Clubs International is the world's largest service club organization with more than 1.4 million members in approximately 46,000 clubs in more than 200 countries and geographical areas around the world.