f"Interested in becoming a Lion? -
Click On Prospective Member Form"
Mahone Bay Area Lions
Proudly Serving Since 1969
Mahone Bay Lions Facebook
https://www.facebook.com/mahonebayarealionsclub.ca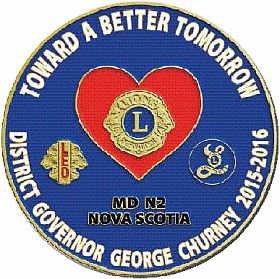 Mahone Bay Area Lions Club
"Proudly Serving the Area Since 1969"
Welcome to the Mahone Bay Area Lions Club's website. Pleas take the time to click on the buttons on the left hand side of the home page in order to get valuable information about our club.
Take the time to read our history of which we are very proud. Another interesting page is the donations page which shows just how we spend the money we raise through our many fund-raising projects.
Our members are very proud of all the community service activities and projects the club has undertaken over the years.
We are also very proud of the many district awards won by the club over the years. As one of the most active and successful clubs in the district we've won more than our share of district awards.
Like most service organizations the Mahone Bay Area Lions Club is always looking for community minded men and women interested in making a contribution to their community and providiing services around the world. For more information about Lionism and our club please contact our membership chairman Lion Tillie Biebesheimer at 624-6469..
Lion Charles Uhlman
Webmaster
MAHONE BAY AREA LIONS CLUB
BOARD OF DIRECTORS
2015-2016
Front Row: Lions Yvette Tanner (Secretary); Charlotte Dickenson (Tail Twister); Andrea Crinion (Lion Tamer); Back Row: Lions T.A. (Chip) Dickinson (President); Gary Langille (Treasurer)' David Baugil (1st VP) and Richard Nowe (2 year Director).
Board of Directors
Past President Lion David Baugil
President Lion Chip Dickinson
1st Vice President Lion David Baugil
Secretary Lion Yvete Tanner
Treasurer Lion Gary Langille
Tail Twister Lion Charlotte Dickison
Lion Tamer Lion Andrea Crinion
Membership chair Lion Tillie Biebesheimer
2nd Year Directors Lion Richard Nowe
1st Year Directors Lion Bunny Levy
Flea Market Contact:
Lion David Baugil; 529-2001
DG Newsletter, Nova Scotia Liom,MD N & N 2 Legal Documents
MD N Constitution & By-Laws
/Multiple-District-N-Constitution-By-Laws-May 31 20 2014
MD N Convention Handbook
MD N Sirectory
District N2 Policy Manual
District N2 Policy Manual February 2016
District N 2 By-Laws
DISTRICT N2-BYLAWS February 216
Nova Scotia Lion
NS Lion March April 2015
NS Lion Sept-Oct 2015
DG Newsletter
DG George's July 2015 NewsLetter
DG George's August 2015 News Letter
DG George September 2015 Newsleter
DG George's Newsletter October 2015
DG March NewsLetter 2016
---
Lions Clubs International is the world's largest service club organization with more than 1.4 million members in approximately 46,000 clubs in more than 200 countries and geographical areas around the world.